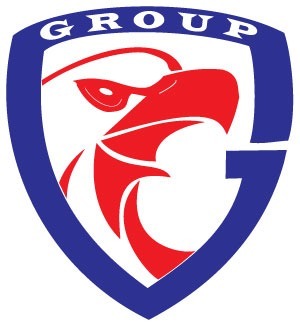 Business Development
PT Group Mitra Indonesia
Date Posted: 28 September 2021
Applied: 164 Applicants
head office

5 to 10 million

Internet Marketing, Marketing (Non-Technical), Marketing (Technical), Sales and Marketing, Sales (Non-Technical), and Sales (Technical)

Senior Staff, Assistant Manager, Senior Assistant Manager, Manager - Department

2

Business Administration (Management), Communication Studies, Management, Marketing

High School, Bachelor's Degree
---
Ruko Thematic, Jl. Gading Serpong Boulevard No.51, Curug Sangereng, Kelapa Dua, Tangerang, Banten 15810
Requirements
Qualification:
Women are preferred, men are allowed to apply
Min 2 years of experience in Business Development/ Sales / Marketing
Willing to do mobile work and travel on business
Mastering MS Office (Ms. Word, Excel, Power Point)
Excellent verbal and written communication skills
Outstanding organizational and time management expertise
Mastering and familiar with gadgets and applications / technology / social media related to sales
High school graduates, diplomas, or scholars in all departments
Being able to drive a car and having an A SIM is preferred
Compensation and benefits:
Basic salary (negotiated)
Career path
Sales bonus
BPJS Ketenagakerjaan & BPJS Kesehatan
Medical facility
Operational vehicle facilities
Other interesting incentive programs
---
Responsibilities
Job Description :

Planning and executing sales strategies appropriately in accordance with the Company's business strategy
Perform sales administration functions such as, proposal, quote.
Conducting business presentations to prospective clients according to their needs.
Responsible for the availability of marketing information both online (website, social media) and offline (brochure, company profile).
Make a sales prospect report to the Board of Directors every month
Build good relationships and communication and foster long-term cooperation with clients.
Conduct regular meetings with clients to ensure client satisfaction (KPI Meetings)
Acting as a point of contact for complaints and escalation of issues if necessary
---
About the Company
Office Hour
9:00 AM - 6:00 PM
Industry
Recruitment / KPO
Company Summary
Kami senantiasa mengoptimalkan pengembangan sumber daya manusia dengan meningkatkan keterampilan mereka melalui pelatihan terpadu dan program pemantauan khusus.
Kami terdiri dari tim-tim kecil sehingga Anda akan memiliki kesempatan baik untuk mempelajari keterampilan yang dibutuhkan secara langsung.
Berangkat dan pulang kerja lebih mudah & bebas macet karena kantor kami berada di luar pusat bisnis
Jam kerja yang fleksibel sehingga karyawan punya keseimbangan antara kerja dan waktu pribadi
Suasana kerja yang hangat ceria
Jika anda seorang yang senang akan tantangan dan hal baru, dan anda memiliki kualifikasi yang kami butuhkan, maka jangan ragu untuk meninggalkan lamaran anda di perusahaan kami !
---
Link Barcode
https://karir.com/opportunities/1309969
Print
---